so it's becoming a tradition...
MY DAY OF BIRTH CAMPING CELEBRATION!
for the past two years i've we've been going camping for my birthday and it's always lots of fun and super relaxing.  it's usually just Many Penny and myself and my sister went the first year.  i'm not into the whole crowd thing, but this year i've decided to invite anyone that wants to come do a little chillaxin with us.
there will be beer and cake and perhaps some fake hot dogs...
oh and fire and marshmallows and peace and quiet and a few days of doing absolutely nothing.
i plan on heading out friday the 20th (maybe saturday) and i'm not coming back to reality until the 24th.  
here are picts from beginning...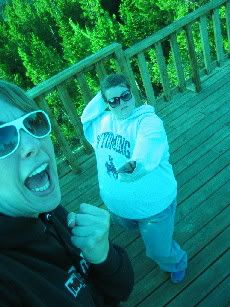 [2006 - 24yrs - muddy mountain - it was cold]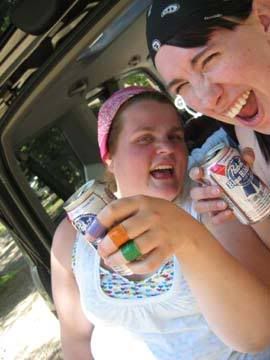 [2007 - 25yrs - casper mountain - passed out by 1pm]