so boss referred to my one sister as 'the fun sister' and now she feels neglected since i have not mentioned her... so here it goes..

why 'fun sister' is fun sister:

we're always doing stuff...
denver, fancy hotels, crazy mexican restaurants, zoos...
casinos, hot springs, shopping, movies, shenanagins with the old lady...

it's definitely never dull. ever.

plus, there's always lots of the good stuff... ie. candy/booze/delicious home cooked food

here she is... fun sister...on the right... that's me on the left of course...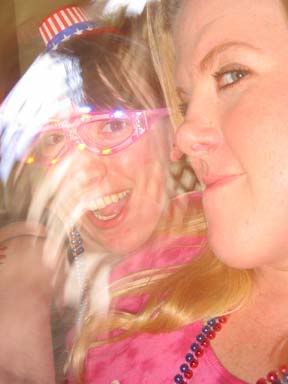 i l♥ve you fun sister!