so love day is approaching (psst so is many penny's day of birth 15FEB)
anyway i was just thinking how i always really like vday but never really do anything or give anything or get anything... blah blah blah...
i think i just really like how all the lovers are actually happy for once and most of the time people aren't as bitchy as they are the rest of the year.
i've received stuff for vday in the past... from family or friends... usually chocolate or cards... i think my sister got me flowers one time... all very awesome! but one year... a weird unexpected bouquet and teddy bear and 'i love you' balloon showed up at my door. it didn't say who it was from... just happy valentines day. i really liked it, but was totally weirded out at the same time, so my first response was, my sister sent this... there's no way some random person would have sent this to me... that never happens. as it turns out, it was sort of from some random person. a friend from LA sent it to me which was totally unexpected because we were friends, but i would have never expected to get a gift from him. he's awesome! unfortunately i hardly talk to him anymore and it was all kinda weird because i just took it as a friendly gift, but i'm not sure if he had other thoughts about it.
i never get subtlety. it's gotta be straight in my face, no questions unanswered... get rid of those bullshit metaphors.

i made these that year...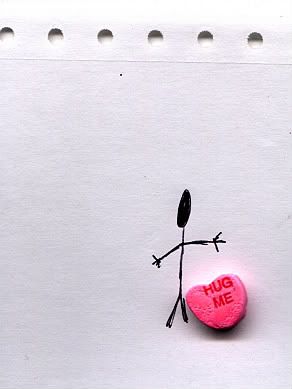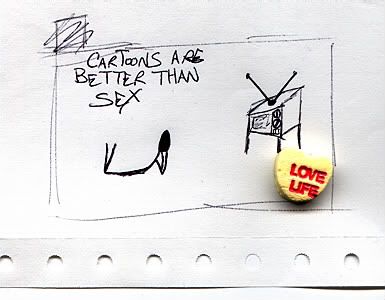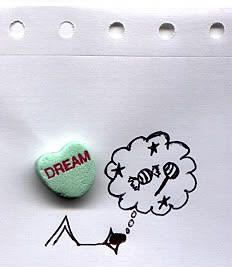 maybe i'll make some more...